It doesn't matter who we are, we all love getting gifts from time to time. Those gifts may be different, depending on who we are and what we like but the thing that is the same from one person to another is the fact that they put a smile on our face. There may also be other things that put a smile on our face as well, such as a challenge that keeps us occupied when we are facing a quiet moment. That is sure to be your experience when you see the following picture. It is something that will keep you smiling for a long time.
The picture you see below may look like a field of gift bags but there is something hiding in it that you are going to have a difficult time seeing. I'm not talking about something hiding inside of the bags, as you will never be able to see it but there is something hiding in plain sight. What you are looking for is a gift card, which would go right along with the theme of the picture. Try to look past what you are seeing in the image and see if you can find the card. You can then check the next page for the solution.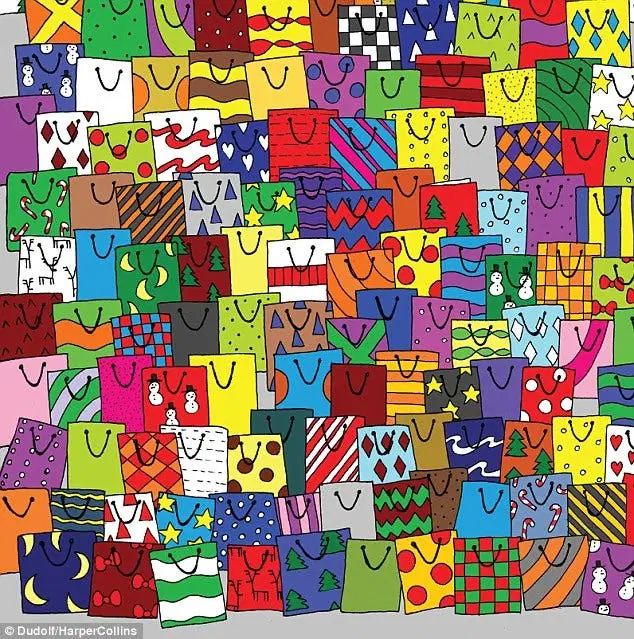 There it is! We told you it was there.