If you enjoyed learning as a child, there's a good chance that at some point, you were exposed to a magazine called Highlights for Children. The magazine began being published in June 1946 and was created by a husband and wife team from Pennsylvania. Gary and Caroline Clark Myers were both educators who worked for another children's publishing company before they decided to start their own business. The tagline of their magazine is "Fun with a Purpose," and that perfectly describes the amazing Highlights magazine. Now, the organization now owns several publishing companies and writers' organizations and they are still committed to making a difference in the lives of kids, how they learn, childhood education.
Every issue of Highlights has short stories, some poetry, and their most popular features: puzzles. The puzzles include search-a-word puzzles, odd-one-out puzzles, hidden-object puzzles, and several other types of puzzles. These are all very stimulating for children's minds and they're a great way to interest children in learning. One popular puzzle is that the magazine will post an image that has mistakes in it. The task is to figure out what is wrong with the image. We're sharing two images like that here.
Image 1
Image 2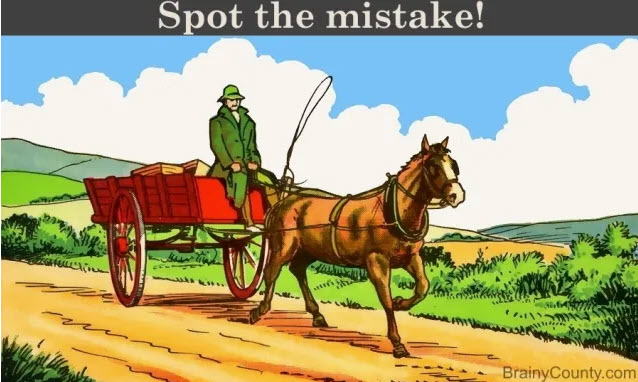 Did you find what was wrong in the two images? If you need help, head to the next page and we will share the solutions.
Scroll down for the solutions.
Image 1 Solution
In the first image, the answer is that the barn has a chimney. This barn doesn't have a fireplace, so it doesn't need a chimney.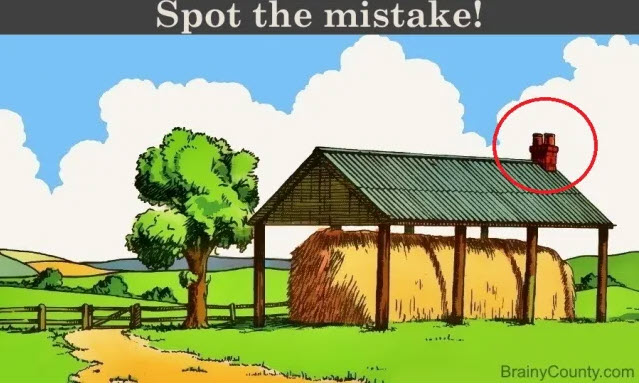 Image 2 Solution
In the second image, the cart is missing the shards. There's only a rope attached to the horse.