A Canadian woman published a TikTok video that went viral after she shared that she had been fat-shamed by her gym in an incident that she describes as "embarrassing." Shelby Rodrigues is from Alberta and she has recently started focusing on her health, so she joined a local gym so that she could start trying to get into better shape. Shelby visited the gym wearing what a lot of other people see as normal gym clothing: a sports bra and high-waist leggings. The receptionist at the facility told Shelby that the gym has a policy against crop tops, but that she could work out this time.
However, 15 minutes after she started working out, the program coordinator at the gym ordered Shelby, a 26-year-old mother of one child, to leave the gym. It was only Shelby's third visit to the gym and she notes that it took her a lot of "courage" to even go to work out in public. In the video, as she is explaining all of this, Shelby is sobbing emotionally. As it turns out, less than an inch of her belly was showing in the outfit she was wearing. In the comments to the video, most viewers were very supportive, with some even suggesting that Shelby find a new gym. However, others had a different take on it.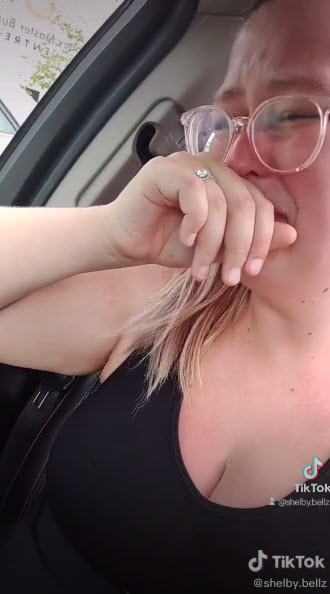 Some viewers said that all gyms have dress codes and this one wasn't unusual, and some people suggested that Shelby is overreacting. Shelby insists that it wasn't just them asking her to leave, but rather, the belittling way the staff at the gym spoke to her. The receptionist said that she could have her "belly hanging out," not that she couldn't wear a sports bra
.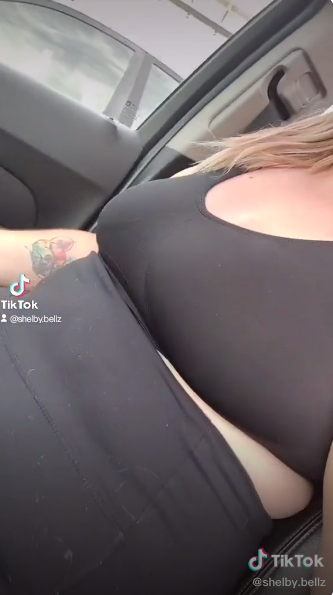 Shelby later explained in another video that it was this comment that was so hurtful and that's why she said that they were fat-shaming her. Watch the video below.
https://www.tiktok.com/embed/v2/6977157044390399238?lang=en-US